Faculty of Medical and Health Sciences
---
Department of Medicine education and training
Undergraduate programmes
---
The Bachelor of Medicine and Bachelor of Surgery (MBChB) is a 6 year degree taught across several schools in the Faculty of Medical and Health Sciences. The Department of Medicine contributes to teaching and assesment in the MBChB programme throughout the entire course, but our greatest component of teaching takes place in Years 4, 5 and 6 during clinical attachment practicums. Students already enrolled in the Bachelor of Medicine and Bachelor of Surgery are overseen by the Medical Programme Directorate which administers the overall degree. Clinical attachments in medicine are organised at a number of DHB hospitals, including Auckland, Middlemore, North Shore, Waitakere, Whangarei, Waikato, Rotorua, Taranaki, and Tauranga to give students a broad experience of different hospitals, clinicians and patients.
Find out about the Bachelor of Medicine and Bachelor of Surgery (MBChB) and how to apply.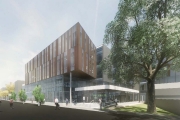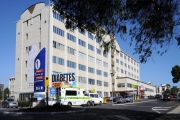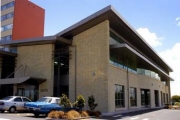 Postgraduate courses
---
The Department of Medicine strongly supports postgraduate enrolment in Masters and doctoral degrees in medicine related research. The Department of Medicine Postgraduate Advisor is Professor Cathy Stinear.
The following postgraduate masters level research course may be available upon application to the Department:
Special topics in Medicine (Semester One or Two) MEDICINE 703
Medicine 703 is a 15 point postgraduate course intended to fit into a medical or medical science degree/diploma run within other departments. It is a research-based course without specific lecture timetabling. It requires an academic supervisor from the Department of Medicine.
Students who have a medical research proposal they would like to pursue must contact the Head of Department at least 2 months ahead of the semester planned for study, to discuss the suitability of their proposed topic and allow time for a supervisor to be confirmed. Topics include but are not restricted to, clinical neuroscience, bone science, rheumatology, geriatrics, gastroenterology, cardiology, respiratory and renal medicine.
Enquiries regarding this course can be addressed to the Department Graduate Advisor.