South Auckland Clinical Campus
---
Clinical attachment information
Information you need to know while on clinical attachment at the South Auckland Clinical Campus (SACC) based at Middlemore Hospital. Additional clinical attachment information will be provided at your orientation.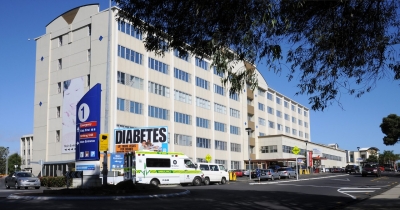 Access cards
---
Students will be issued an access card at the start of their attachment. This card must be returned to the Student Administrator on the last day of your attachment.
Top
Attachment reporting arrangements
---
At the start of each attachment at the South Auckland Clinical Campus you will be given a short orientation to the attachment by the SACC Student Administrator and the academic clinician responsible for that attachment. You will be advised by email of the orientation start time.
Top
Dress code
---
Students must be dressed professionally at all times.
Top
ID cards / Name badges
---
University ID cards / Student doctor name badges must be worn and visible at all times while at Middlemore Hospital and at all other Counties Manukau DHB locations.
Top
Ko Awatea
---
Ko Awatea is located along the corridor from the Edmund Hillary Building, towards the Esmé Green Building. Students have access to learning spaces equipped with the latest technology, an e-library, the Wishbone café and lounge area. Teaching sessions are held at Ko Awatea. The Wishbone Café is located on the Ground Floor of Ko Awatea and is open from Monday to Friday 7am-4pm.
Top
Library
---
Open: Monday to Friday 9am-5pm
Closed: Saturday, Sunday and Public Holidays
Location: The library is located on the Ground Floor, Esmé Green Building
Top
Parking at Middlemore Hospital
---
Students undertaking clinical attachments at Middlemore Hospital have access to staff car parking facilities. Parking cards can be purchased from the Middlemore Car Parking Ltd Office located on the ground floor of the Poutasi Link Building, heading towards Ko Awatea.
There are two main areas to park on the Middlemore Hospital site:
The Western Campus is located on the other side of the railway line.
The car park located at the bend along from the Kidz First Hospital entrance.
Top
Public transport
---
Bus and train schedules can be obtained from the Information Desk at the Main Reception. The train station and bus stops are located outside the Galbraith Building entrance on Hospital Road. For more travel plan information visit the Auckland Transport website.
Top