Faculty of Medical and Health Sciences
---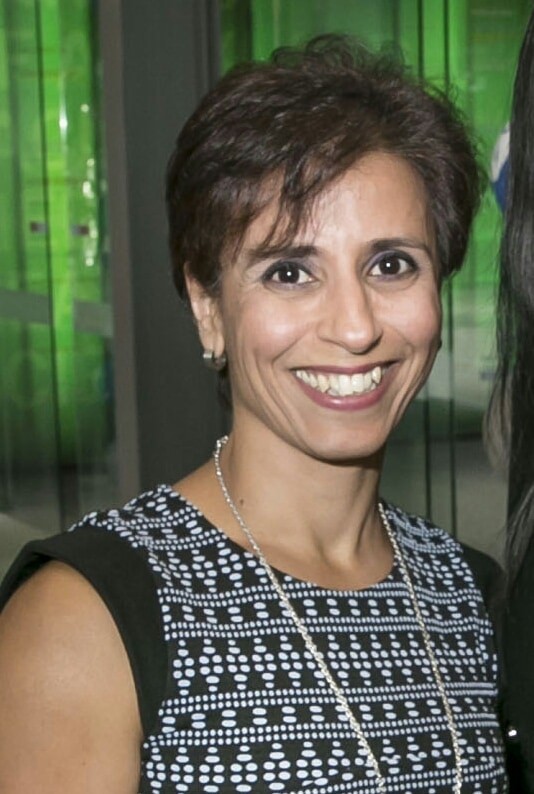 NZ-NEC Chief Administrator
Department of Ophthalmology
Phone +64 9 373 7599 ext 86712

NZ-NEC Research and Development Manager
Department of Ophthalmology
Phone +64 9 373 7599 ext 86337
2019 NZ-NEC Seminar Series
---
Age related eye diseases: the role of the lens - Professor Paul Donaldson, Head of School of Medical Science, along with Dr Julie Lim, Dr Gus Grey and Dr Ehsan Vaghefi.
The Molecular Vision Laboratory in collaboration with clinical colleagues form the New Zealand National Eye Centre have applied for an HRC programme grant.
This seminar will provide an overview of the four inter-related projects with each named investigator presenting the preliminary data that forms the basis for each of these projects. There will be a chance for discussion following the seminar to see how we can start moving these projects forward.
Wednesday 15 May, 4 - 5pm,
Conference Room, Domain Lodge, 1 Boyle Crescent.
Hoki Fish Lens Crystallins as Ocular Therapeutic Carriers - Judith Glasson, Research Assistant, Department of Ophthalmology.
We have been exploring Hoki fish lens protein thin films as an alternate cell carrier to human amniotic membrane for the expansion of limbal stem cells. Amnion suffers from potential disease particle transmission, variable properties and low mechanical strength. Film characterisation has been undertaken with human limbal explants and primary corneal epithelial cell lines, visualised with light microscopy, L1VE/DEAD assays and immunohistochemistiy. Gene expression levels were evaluated with droplet digital PCR, and the mechanical properties assessed. Results have shown that films support adherent and proliferative cell populations, with optical and mechanical properties superior to amnion. PCR analysis confirms maintenance of stem cell markers on the surface, and cultured cells have successfully transferred from our material to decellularised corneal buttons.
Intra and Inter-Session Repeatability and Inter-Device Agreement of Biometry Measurements using the Lenstar, Revo OCT, and Pentacam AXL - Joe Wei, Medical Elective Student, Department of Ophthalmology.
Measuring biometry/axial length reliably and with a high level of repeatability is vital when undertaking myopia control management. Several different devices that measure biometry/axial length are commercially available, however, the literature on how repeatable these devices are, within and between sessions/patient encounters, and if measurements form different devices are comparable, is incomplete. The aim of this study was to assess the intra and inter-Session repeatability and inter-device agreement of biometry/axial length measurements using the Lenstar, Revo OCT and Pentacam AXL.
Evaluating Vitreous Humour Viscoelasticity Using Magnetic Resonance Imaging - Wilson Pan, PhD Student (School of Visual Sciences) and Dr Sachin Thakur (Department of Ophthalmology).
Liquefaction of the vitreous humour is implicated as a risk factor in many posterior eye pathologies. Knowledge of vitreous breakdown may serve as a valuable tool in monitoring patient prognosis. In this study, we present a non-invasive protocol to evaluate the viscous and diffusive properties of hydrogels such as the vitreous humour using magnetic resonance imaging (MRI). We demonstrate an initial calibration experiment, which shows that hydrogel viscosity is closely linked to its T2 relaxation time — a tissue specific parameter under magnetic field. From here, we show how porcine vitreous viscosity can be non-invasively predicted using our calibration curve.
Presented on 1 April.
Making the Complex Simple: A Comprehensive Approach to Dry Eye Mastery - Dr Art Epstein Director of Clinical Research, Phoenix Eye Centre, Arizona.
Dry eye is among the most overcomplicated diseases in eye care. This lecture presents a simple holistic approach to diagnosing and managing dry eye, developed over years of practice into dry eye and ocular surface diseases in one of the driest places on earth - Phoenix Arizona. Clinically focussed, this lecture will provide the foundation and specific direction for developing a successful dry eye practice.
Arthur B. Epstein, OD, FAAO is a native New Yorker who grew up in the Bronx, NYC. He received an O.D. degree from the State University of New York, State College of Optometry were he also was the college's first resident in ocular disease. After relocating to Phoenix, Dr. Epstein co-founded Phoenix Eye Care, PLLC. He heads the practice's Dry Eye - Ocular Surface Disease Center - The Dry Eye Center of Arizona, and serves as its Director of Clinical Research.
Active in the profession, Dr. Epstein is a fellow of the American Academy of Optometry and is a Distinguished Practitioner of the National Academies of Practice. He is a Diplomate of the American Board of Certification in Medical Optometry, a member of the American and Arizona Optometric Associations and Past-Chair of the AOA Contact Lens & Cornea Section notable for his leadership during the global Fusarium outbreak.
Dr. Epstein is a prolific author who has published many hundreds of articles, scientific papers and book chapters. He is a Contributing Editor for Review of Optometry and Executive Editor of Review of Cornea and Contact Lenses. He founded, and serves as Chief Medical Editor of Optometric Physicians", the first and most widely read E-Journal in eyecare. Dr. Epstein is a reviewer for numerous clinical and scientific journals. He also provides advice for dry eye sufferers on All About Vision's "Ask the Dry Eye Doctor" and "Ask the Doctor About Keratoconus" segments.
A sought after speaker, Dr. Epstein has presented more than a 1,250 invited lectures on a variety of topics nationally and in more than 50 countries across the globe. During his travels, Dr. Epstein has served as an ambassador for US Optometry visiting Optometric organizations, schools and colleagues throughout the world.
Presented on 11 March.