Faculty of Medical and Health Sciences
---
Doctoral forms and processes
Forms
A full list of Doctoral forms are available here: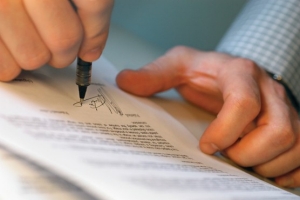 Doctoral Annual Report
Each year of enrolment, students complete a Doctoral Annual Report in conjunction with their supervisor(s). The report provides an opportunity for a student and their supervisors to keep their research on track. You and your supervisor should fill out appropriate sections of the report independently and then meet to fill out the joint part of the report together. The annual report uses a checklist approach to summarise your work and your relationship with your supervisor(s).
Extensions and suspensions
To change details of your registration (e.g., suspension, extension, termination, change of supervision and permission to be absent) fill in the Change to Doctoral Candidate's Registration DOC6.
PhD Titles
PhD topics can change over time to such an extent that the original title no longer reflects the scope of the research being undertaken. When this occurs, candidates and their supervisor should submit a DOC6 form to change the title before the thesis is submitted for examination. Occasionally this is not done and examiners comment on how the title does not represent the body of the thesis requiring the candidate to answer this at oral examination.
Submission of forms
Once completed and approved by your supervisor(s) and Head of Department, all forms should be submitted to the Faculty Student Centre. They will then be reviewed and logged before sign off by the Associate Dean (Postgraduate) is arranged on your behalf. They will then be submitted to the School of Graduate Studies.
All enquiries regarding doctoral forms and processes should be directed to Josh Bensemann at the Faculty Student Centre.