School of Population Health
---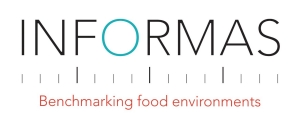 INFORMAS (International Network for Food and Obesity / non-communicable Diseases Research, Monitoring and Action Support) is a global network of public-interest organisations and researchers that aims to monitor, benchmark and support public and private sector actions to create healthy food environments and reduce obesity and non-communicable diseases (NCDs) and their related inequalities.
INFORMAS is consistent with and supportive of the list of policy options for countries included in the WHO's Global Action Plan for the Prevention and Control of Non-Communicable Diseases (2013-2020).
INFORMAS supports the World Cancer Research Fund International NOURISHING framework, which formalises a package of policies to promote healthier eating and prevent obesity and NCDs that is applicable globally. The framework serves as a repository and tool to categorise and monitor food and nutrition policy exemplars from around the world.
Latest news
---
New tool supports healthy food in schools

24 February 2016

A new online tool will be launched next month to enable schools to self-review the healthiness of the food and beverages they have available and support them in improving their food environments where needed.

Too much food driving obesity epidemic

01 July 2015

Too much energy-dense food is driving the obesity epidemic in high income countries like New Zealand, say the authors of a new global study.
Publications for May/June 2014

15 July 2014

INFORMAS has now published a paper to describe the design and methods of the first-ever, comprehensive national survey on the healthiness of food environments and the public and private sector policies influencing them, as a first step towards global monitoring of food environments and policies. T